The client
Nanosonics is an ASX listed medical devices company that has its headquarters located in Sydney, Australia, and also has offices in the US and Europe. 
An innovator in infection prevention, Nanosonics are focused on researching and development in the fields of infection control and decontamination related technologies and products. They are also involved in the commercialisation of these aspects.
The challenge
Nanosonics had four main obstacles to overcome: 
To achieve 100% availability around the clock for their business-critical, global application to protect customer satisfaction and business reputation in a competitive industry

To stay ahead of competitors by using innovative data management and cloud technology

To start small and grow fast with a cost and time effective scalable solution

To ensure they are HIPAA compliant, allowing them to offer a highly compliant and secure platform
Nanosonics were looking to find a partner that has a track record in innovating with cloud and is able to provide a 24/7 managed service.
The solution
As an AWS partner, JAM recommended AWS as the best choice for this project, supplying Nanosonics with fast to market, scalable, changeable, flexible and cost-effective solutions. 
Nanosonics needed to start small with the potential to innovate and scale up fast. Nanosonics are innovators and by going with AWS they can minimise costs, paying only for what they use, adapt and scale quickly. This level of autonomy allows them to work agile; quickly and react to market demand for existing and new products they are bringing to market.
Solution components used included:
AWS Auto Scaling – to start small and grow fast, paying only for what they need when they need it

Bootstrap –

configuring the auto-scaled servers to be able to serve the Nanosonics platform, the bootstrap scripts downloads and installs the software required by the platform, creates the website definitions, installs the SSL certificates, and installs the application code base among other tasks

Cloudformation – used to create and manage launch configuration and auto-scaling groups for Nanosonics

RDS – the team deployed SQL Server RDS across multiple Availability Zones for redundancy and resilience
In addition, the Just After Midnight DevOps team has worked closely with their digital agency to enable them to focus on the technical development by implementing fully automated continuous integration and continuous delivery pipeline (CI/CD). 
Results
JAM has delivered the cloud platform ahead of schedule to enable Nanosonics and digital agency teams to implement new cloud software solutions and respond to customer demand.

The solution is highly secure and will meet HIPAA compliance, as well as being highly available through auto-scaling technology.
For more of our thoughts on cloud and managed services in healthcare, read on.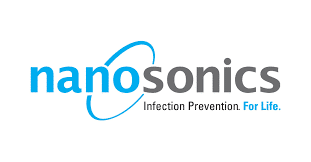 24/7
around-the-clock support
AWS Solutions
cost-effective and flexible
Secure
HIPAA compliant for customer confidence
Professional, Competent, always deliver. Excellent to work with. A true strategic partner at the table.