Supporting your SaaS product
For SaaS companies, digital isn't just a channel. High availability is a must for delivering your product, and in a world of ever-more distributed systems, you need a support service capable of drawing every single thread together. Our signature, tech-enabled 24/7 support is that service. We combine the technology to monitor every aspect of distributed, cloud-native applications with specialised engineers and proactive incident management. If you have a SaaS product, Just After Midnight have you covered.
We have got you covered
Modern SaaS applications are component driven, often built with serverless and microservice-based architectures, bringing the work of many providers into a single service. This means a complex stack, and a complex support need.
We get it.
Our 24/7 support service was built around cloud-native applications. 
Using our own bespoke support platform – Mission Control – we're able to bring every component into a single bird's-eye view, triaging where needed and managing incidents to a tight SLA.
This is full-stack support, from the AWS or Azure infrastructure down to the application layer and the ecosystem of services in-between.
Our work with SaaS products 
We've delivered complex support for SaaS product companies in LegalTech, security and digital HR, working with infrastructures and applications to deliver huge increases in uptime. Read more about our work with: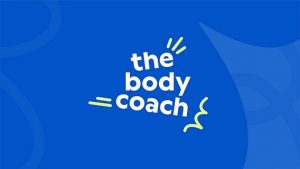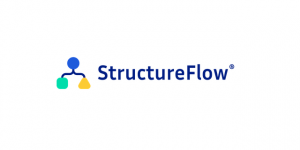 How it works
Our process is simple. Get in touch with us to discuss your needs, agree on what we are supporting and get set up fast.
There are a few options to choose from when it comes to our services. But the questions we generally ask to help you find the package you need are:
– Do you need your application supported 24/7 or just out-of-hours?
– Do you just need incident management or do you also need to have emergency service requests covered?
– What SLA level do you need?
Once we agree on this, we can get set up. 
Generally we advise a couple of weeks for this, however if you have a more urgent request, talk to us and we will do our best to make it work.
There are 3 simple knowledge areas to discuss with you and set before we get started:
Technology - anything from architecture diagrams, CMS overview, 3rd party integrations, cloud and more. We need to know the ins and outs, so we can provide the right support.
Monitoring and Access - we will need to devise the best monitoring strategy to pick up incidents quickly and you'll need to provide us with access to your platforms so that we can jump in when things don't go as planned.
Communication - we will identify key people for communication and agree on a process that ensures the right people are notified when it matters. You'll also be given and unique support number and email for reporting incidents.
Why Just After Midnight
Tech-enabled

Our bespoke platform allows us to meet the challenges of supporting complex, cloud-native SaaS products, combining every thread into a single bird's-eye view.

24/7 support is who we are

For many MSPs, 24/7 has only ever meant a phone by the bed, but it's been who we are from the beginning. Over the years, we've developed the perfect culture to do 24/7 right in a complex environment, taking ownership, putting real people on the other end of the phone or Slack channel, and ensuring every issue is looked at within minutes.

SEAMLESSLY EXTENDING YOUR TEAM

Just After Midnight act as an extension of your team, meaning less financial outlay, up-skilling and recruitment for our customers. From joint Slack channels to a named team, JAM are truly on your team. We pride ourselves in providing gold-standard client servicing.

The Best SLA's

We understand the business needs behind SLAs. Our terms reflect the real needs of SaaS product companies in a competitive digital environment, where downtime has huge impacts on revenue and reputation.
24/7 Services
ONBOARDING

We provide a full onboarding process which allows us to get to know the architecture and application and provide immediate break/fix support.

DEDICATED SUPPORT LINE NUMBER

Clients are offered a dedicated support number. The phone is answered swiftly, all transcripts are logged, and tickets are registered in our cloud-based customer service portal.

FULL APPLICATION AND INFRASTRUCTURE SUPPORT

We are the only company that provides web support for both application and infrastructure for major web applications. We provide the full gamut of support services from Level 1 Incident Management to full Level 3 complex incident resolution services.

SUPPORT WHEN YOU NEED IT

From business hours support, to out-of-hours support to full 24/7 managed services we offer the appropriate support packages when you need it.

SLA OPTIONS

We offer four levels of SLA to choose from, starting at just 15 mins in addition to bespoke enterprise arrangements. We work with clients to define the exact solution for their needs.

REGULAR STATUS REPORTING

We provide regular status reports, so you have up-to date information on outages and resolutions when you arrive in the office the next business day.

COMMUNICATION

We use our customised JAM runbooks, to run a series of checks, communicate the issue in the manner agreed with you, begin the activation of the required resource, and set up the emergency connections as specified.

RUNBOOK

Our runbooks are unique for each client and are used to run a series of checks, communicate issues and follow the right action to resolve any issues.
CONTACT US
With partners across the USA, Europe and APAC, we provide a truly global service. So wherever you or your clients are based, contact us today to find out what we can do.