Are you under constant pressure to personalised customer experiences? Tired of siloed data and the lengthy time to market? Well, it must be upgrade time: Sitecore V9.2 to the rescue!
Sitecore is currently focusing on three pillars of improvement: innovation, time to market, and enhancement. Here's our rundown of the newest features of Sitecore V9.2 and how they have all addressed the three pillars to make this version the best one yet.
JSS
Sitecore V9.2 makes it easy for developers to use SXA and JSS together. You can create a Sitecore JSS site with Sitecore Experience Accelerator (SXA), including full separation presentation from content. Sitecore Experience Accelerator is useful for content editors, for production content building and component reusability.
Benefits:
JSS client sites and Sitecore Forms are fully integrated

JSS Rendering Host enables users to offload server-side rendering and there are no requirements for Windows for local development
This feature reduces time to market as the SXA feature enables users to create standardised page layouts which can then be duplicated across a site.
Sitecore Host
The new Sitecore features an upgraded .NET core version and architecture changes, which will drastically improve scalability and maintainability.
Sitecore Install Assistance
Sitecore 9 brought with it a new approach to installation, which differed from its previous versions. Developers had to use Sitecore Installation Framework (SIF) that requires utilizing the command and configuration files, and would frequently and frustratingly run into errors when using the command line to install.
The new Sitecore V9.2 recognises and corrects the issues that many users were experiencing with installation by introducing Sitecore Install Assistance (SIA). Wrong version of SIF installed? Wrong version of module dependencies? SIA is now here to help developers to install with a simple GUI over SIF,  acting as a wrapper over SIF, which allows even non-technical users to perform a quick start.
Rainbow format for Sitecore Items Serialization
will be used for serialization in Sitecore 9.2, which means the data will be YAML-formatted by default. Devs should find this new feature useful as it is both lightweight and easy to manage.
Search Improvements
The Sitecore 9 search engine, Azure Search, has been improved with the addition of better control of field indexing. The Lucene search engine has now officially been announced as obsolete, and a new Sitecore search role has been introduced.
Field indexing reduces requests to xConnect – a module component in Sitecore which does the indexing. Reducing the requests makes xConnect more efficient, and reduces page load time.
Robot Detection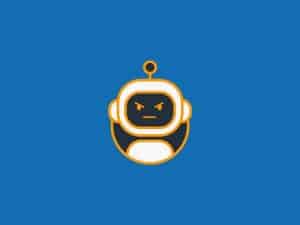 Nasty bots beware, as the newest Sitecore version features:
Updated detection to identify malicious bots

Improved analytics to filter out bot traffic
These enhancements make the site more secure. The marketing team will also save precious time, no longer needing to weed out unnecessary data from malicious bots. Furthermore, Sitecore analytics will now be able to collect more accurate data.
Sitecore 9.2 offers a range of new enhancements and improvements of the old product that should make using it simple and more efficient. 
As a Sitecore partner, Just After Midnight can help install, maintain and support your Sitecore application. We can architect and manage your Sitecore platform across all leading cloud platforms such as Microsoft Azure, Amazon Web Services or Alibaba Cloud, as well as support both your infrastructure and Sitecore application 24/7. 
If you'd like some help with your Sitecore application or have any questions about the new version, reach out to us here.
Or find out what's going on with Sitecore's latest release, Sitecore 10.