Time for another JAM round-up from me. I was meant to write this a while ago but time passes by in the blink of an eye, we have steamed past the 2 year post and a feeling that the business is hit a new gear.
It has been an amazing year for the business, we have ended the year with our client numbers growing monthly, we have gone from 10 people to 25 (taking on new people across our technical and incident management teams as well a brand new Marketing function) and in financial terms revenue has grown by just shy of 400% year on year!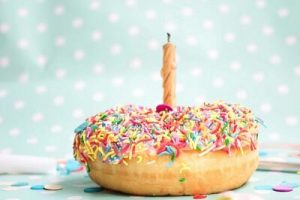 We have worked hard on our proposition over this past couple of years and we are really making a name for ourselves supporting brands and their agencies protect their digital investments, revenue and reputation.
As I write this I am sitting in the Sydney office and I am pleased to say the team here are already smashing is out of the park providing DevOps consulting and our managed cloud and support services. Really excited to see what we can do here in Australia.
Last but not least we are now ISO27001 AND Cyber Essentials accredited, really proud of the whole team for making that happen and to top it off we were finalist in the DevOps Awards 2018 for our work with a huge Telco.
Don't get me wrong, life is still a roller-coaster and I don't want to paint the perfect picture (I don't get up at 5, go jogging, drink a kale smoothie and meditate before arriving at the office) but I feel Just After Midnight is starting to meet the high expectations I had for it, the main joy for me is seeing it grow and being able to deliver on the promises we made/make to clients and staff alike.
Ciao for now.