The client
Containers for Change is a hugely popular national green initiative that incentivises individuals to recycle. Established and run by the not-for-profit organisation Container Exchange (COEX) and backed by the Australian government, it aims to reduce waste and build pride amongst residents in the places they live.
It is a massive scheme that brings together an ecosystem of recycling organisations across the nation. The website is key to the organisation of the initiative as it allows people to sign up, locate and book slots at container return points, and access the latest information about the scheme.
The challenge
The Containers for Change website is built on Drupal and hosted on AWS.
The client required an expert AWS partner who could design, build and manage the infrastructure for the client, working alongside their digital agency The Works. Once set up, the client required 24/7 support for both the application and infrastructure, to maintain 100% availability. This was essential as the scheme is backed by the government, which holds the running organisation COEX to very strict KPIs. It was essential for both funding and the reputation of the stakeholders involved that end-users had a positive experience when using the website, and uptime was key.
The solution
Just After Midnights are the experts in uptime, and Advanced AWS Consulting Partners, making us perfect for this challenge.
Our specialist designed AWS hosting solution features Kubernetes, to make the service robust, stable, cost-effective and low maintenance. Kubernetes also allows the agency to deploy and manage updates quickly and efficiently, which is essential when communicating updates about booking or accessing container return points.
Our service also includes Run monitoring, which alerts our team when page load time is under the threshold set by the client. We take any alerts and analyse the root cause of the latency, feeding our recommendations back to the client and agency via a monthly report so that improvements can be made by either our team or the agency.
Results
COEX has a responsive and effective website that meets the KPIs set for them by the government

Average response time to issues is just 1 minute, then resolved well within the defined SLA every time

Run monitoring ensures our team can be proactive by tweaking the infrastructure where required to improve site performance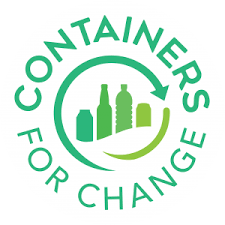 AWS Kubernetes
ensures easy deployments
RUN monitoring
for speedy page load times