We were having a great day until it got better! We're thrilled to have been awarded Best Customer Service Provider of the Year AND Best Start Up of the year by the British Chamber of Commerce Singapore.
As a business focussed on 24/7 full-stack support, customer service is tied very closely to who we are at Just After Midnight. And at the ripe old age of four, it's great to see the progress we've made being recognized as we begin to scale.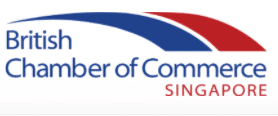 'We've worked hard to build a strong team and a solid foundation at Just After Midnight in Singapore and it's wonderful to see the business and the team being recognized for all the hard work and all that what we love doing!' Freddie Heygate, Asia CEO.
How we can help
For double-award winning full-stack support, managed cloud, or anything else, just get in touch.