Who tops our list of the five worst tech fails at the end of the year?
As we close the chapter on another year, we're rounding up the worst tech fails of the last 4 months from across the world.
Which companies top our list of the biggest calamities of the past four months? We looked at the worst global tech fails from the end of 2019 and ranked them once again to find out which one makes the top spot.
5. Tesla

Monday 2nd September, 4 – 10pm (PST)
What happened?
Tesla owners were stranded for several hours on the evening of Monday 2nd September and unable to unlock their cars. Tesla allows its owners to unlock their cars both through a physical key and virtually on the Tesla app.
The Tesla app was unavailable from 4pm PST, meaning that owners without the physical key card or fob were locked out of their cars for several hours.
What went wrong?
Tesla did not comment on what caused the application to fail, only acknowledging the issue and promising to restore access ASAP.
They also advised drivers to carry a physical car key with them as well as relying on the app, to avoid a repeat of the situation. This was frustrating to users who had been sold the cars with the feature of being able to use their phones as a key.
What this meant
Drivers took to Twitter to voice their grievances as well as confusion at what was happening with their applications. Potential customers could now worry about being stranded and unable to unlock their cars should this happen again, putting them off buying a Tesla in the first place.
4. United Airlines
Tuesday 26th November, 5 – 6.30pm (ET)
What happened
Some passengers on North American airline United reported being unable to access their reservation details online. Passengers took to Twitter to complain about the lack of access, which was particularly frustrating as Thanksgiving holiday travel was in full force.
What went wrong
No mention from United on what caused the issue – they simply responded to tweets from angry passengers to say the issue was "intermittent" and that the airline was working on returning the service to normal – much to the frustration of Twitter users.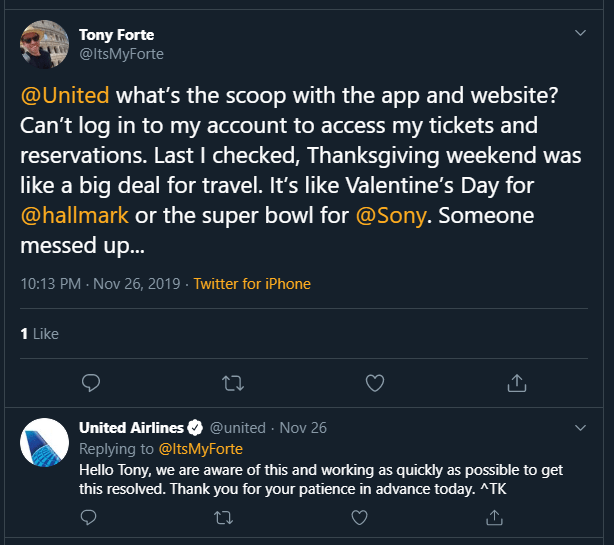 What this meant
32 million Americans were expected to travel by air during the 12 day period surrounding Thanksgiving, and 2.82 million of these passengers to fly on Tuesday. Holiday periods plus air travel usually equals stress, so for this major US airline to cause its passengers havoc at this time of the year could have caused customers to switch to another provider permanently to save a repeat of the issue.
3. TSB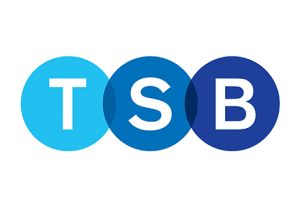 Thursday 21st to Friday 22nd November
What happened?
Payments into TSB accounts were delayed overnight on Thursday 21st November, being completed after hours of uncertainty for TSB customers on Friday morning.
What went wrong?
TSB claimed that it was a "processing error" that had caused the delayed payments, promising that the money would be in customers accounts by Friday morning. No further technical detail was given, nor was the total amount of account holders affected.
What this meant
This huge IT failure added to a history of outages which has ultimately pushed the bank into a state of annual loss, which The Guardian estimates at £366 million.
This followed a large IT meltdown in April 2018, whereby the bank had transferred its systems from Lloyds computers to a new TSB database. Problems persisted for 6 weeks, and some customers were even given access to other customers' accounts.
The November failure proved to be one too many for lots of TSB customers who took to social media to explain that they were moving banks.

4. Disney+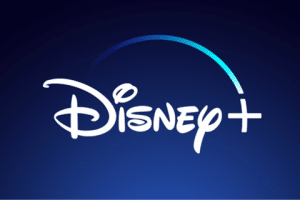 November 12th, all-day
What happened?
Disney+ is a brand new online streaming service which was due to launch in the United States, Canada, the Netherlands, Australia and New Zealand on November 12th. Featuring every single Disney film, including the Marvel and Star Wars franchises and Pixar as well as the classics, the launch had gained hype from all over the world. However, it had a far from magical first day, as users experienced issues during its launch.
As soon as the service went live, users started to experience issues such as not being able to log in, access specific content or use certain streaming devices. Those who called the customer service line to resolve these issues were left on hold for an hour or more, and Downdetector recorded nearly 8,300 complaints about Disney+ on the launch day.
What went wrong?
According to Variety, it was the authentication systems that let Disney down in the eleventh hour. The systems are responsible for verifying that users are valid subscribers to Disney's own apps and third-party devices. It was reported that the issues were due to an authentication piece of the application stack being overloaded with requests, leading to problems with the users being able to log in.
What this meant
After a marketing campaign that had included a $6 million spent on national US TV ads in the 6 weeks leading up to the launch, this was a PR disaster. While technical glitches are not uncommon with large launches, the incident management surrounding the technical failure was extremely poor, leaving many customers thoroughly disappointed with Disney's service.
Disney's explanation to users: "The consumer demand for Disney+ has exceeded our high expectations. We are working to quickly resolve the current user issue. We appreciate your patience," left both the media and consumers with questions – why had they failed to prepare sufficiently? While the issues were mostly resolved by the end of the launch day, this will go down in history as one of the biggest failures to launch by a major streaming platform.
1. Commonwealth Bank

Thursday 17th – Friday 18th October
What happened?
Australia's largest lender, Commonwealth Bank, experienced a huge outage which affected millions of customers. The network outage took down internet banking, mobile app, cardless cash and many in-branch and call centre services amongst others for more than 12 hours. As a result, some of the bank's branches had to be closed.
Customers across Australia described being left embarrassed as they were unable to pay for goods and services, or even left without pay. Money paid into accounts on Thursday had still not arrived by Saturday, causing some people to worry about food and fuel.
What went wrong?
The outage was blamed on an infrastructure upgrade to the bank's internal systems which was implemented on Thursday but caused a catastrophic effect for days afterwards. It impacted the bank's real-time transactions platform which meant that payments were delayed.
Questions were asked about the timing of the upgrade – the failure happened at lunchtime when millions of Australians were attempting to pay for lunch and other services.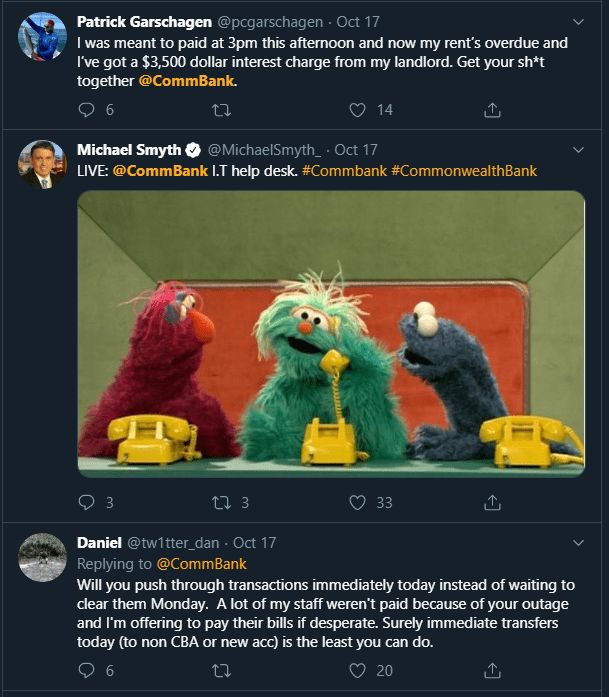 What this meant
Many threatened to close their accounts and switch banking providers on social media, whilst horror stories of people being left stranded at petrol stations unable to buy fuel to get home, or even families without cash to buy food were reported by mainstream media sources. This was a PR disaster for the nation's biggest bank, which will take some time to recover from, if at all.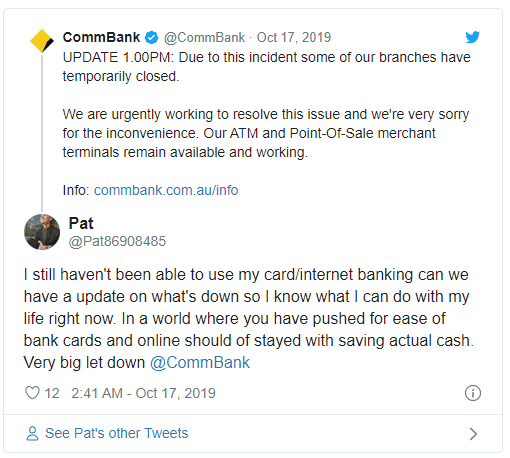 As the holidays are in full swing it is more important than ever for websites to make sure they are providing the best services possible for their end-users. Avoiding issues like these for both large and small businesses are essential to ensure that you stay competitive and maintain a loyal customer base who can trust that your website and applications will not let them down.
New years resolution!
If you want to make sure your business is getting the most out of your digital assets as we enter a new decade, consider investing in some better support strategies to improve your uptime and availability. Don't let outages follow you into 2020!
Find out more about 24/7 support, managed cloud hosting and DevOps services, or get in touch with us directly here.