I've been working remotely for JAM a little over 15 months now as an Incident Manager, previously working as a Project Consultant in the UK and Australia.
When I tell people how I work, I'm always told how lucky I am. It's true, there are a lot of benefits to remote working; better control of your daily schedule, less external interruptions, little or no commute, lower stress levels…oh and you can be available for that crucial Amazon delivery!
Doing this has allowed me to earn whilst I travel, which has been incredible although challenging at times. During those moments, I learned on my feet and quickly developed a checklist for each hostel or place as I plan my stays on the fly:
Security – of the location, inside and the surrounding area. I always do my due diligence and check reviews for this – especially shared dormitories.

Strong unlimited WIFI and good phone signal

A quiet space to work

Parking / travel options nearby

Nearest source of healthy food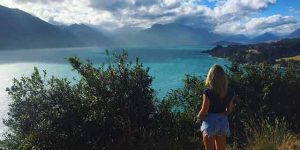 The majority of nomadic workers I've met along the way are usually software developers or consultants. Which means they're able to go kayaking in the Abel Tasman for 2 days, and then pop online to work for a few hours. However, I work daily in shifts, I don't mind this however as it structures my time as well as my travel.
Since being with JAM, I've been able to travel around New South Wales, Queensland, Jervis Bay, Thailand and New Zealand. One morning in January, I was river boarding on water rapids through Queenstown, finishing just before starting my shift. In May I took 8 days break to  complete an Outward Bound course, and in November I volunteered for 5 days in an Elephant Sanctuary in Phuket. So yes! I am incredibly lucky to do this, but I couldn't have done it with another company.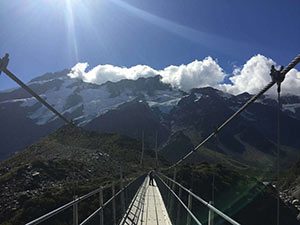 JAM is unique, we are global, but we are still in the early days of growth. We have a CEO who believes in treating his staff as a family and establishing a collaborative culture. As a team we make a point of having verbal and face to face communication regularly, which helps when I haven't seen anyone familiar all day!
More companies, especially so in the APAC region, are starting to allow employees to work remotely. The development of Cloud based business solutions makes it incredibly viable, and increases the potential for staff to be distributed globally, meaning that work can be completed in the 24 hours around the clock and not just in the 9-5 in one location.
My top 5 recommendations to get established for remote working:
Good consistent wifi and a really good mobile data plan.

Collaborative tools are key – Slack, Zoom conference calls, Skype, Sococo and so on.

Co-Lab work spaces – www.coworker.com and https://nomadlist.com are both useful to find places, it's novel to go back into an office sometimes for the social aspect, with the bonus of uninterrupted desk time and free biscuits.

Travel insurance – World Nomads is the most cover-all for activity-based, medical, travel-worker abroad needs.

Avoid tourist hot spots, they will be more expensive, busier, noisier, and often higher risk areas for theft.