Last week we attended the excellent WP Engine Summit 2019 in Sydney. We thought we'd talk a bit about why we've recently partnered with WP Engine, chucking in highlights from their first Summit in the region to boot.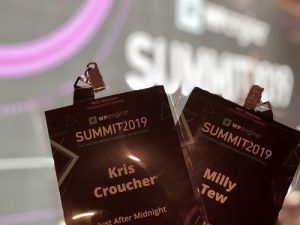 A big theme of our work is 'multi-stack' managed cloud hosting and 24×7 application support. 
Thrilling for most of you I'm sure.
Clients and their agencies often run several tech stacks at any one time. They all need hosting, managing and securing somewhere and often they're business critical enough to need solid application support any hour of the day, or night.
Trouble is, managing multiple hosting services is a real pain, expensive and getting just one decent throat to strangle for supporting all these different bits of tech is bloody hard.
More often than not, we walk into clients and agencies to find WordPress lurking somewhere in these multi-stack scenarios. Sometimes it is well loved (hello Marketing!), sometimes it is hated (hello IT!).
We'll sometimes walk in to find a bunch of out of date WordPress sites and custom plugins that have sprung up like mushrooms across a forest floor when Marketing needed something fast and loose to get a job done fast 'n' cheap.
These become problem children for IT. Another thing to support and keep patched, sitting alongside other bigger incumbent platforms like Adobe, Sitecore or Kentico to name a few, along with perhaps yet more custom .NET applications that also touch customers in some way.
So we created an offer allowing customers to bring their multi-stack challenge to us. We put a management and support wrapper around the whole lot with a decent SLA [like a reassuring cuddle]. We set up standard processes with client and agency teams [if they have one] and we take care of the headaches properly.
Enter WP Engine. A brand new partner for JAM and a key part of our strategy for multi-stack support, joining other platforms already in our stable like Kentico, Sitecore and Adobe as well as custom built applications.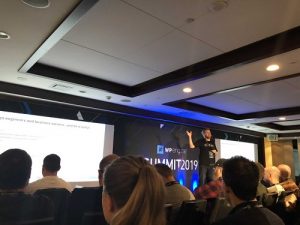 In short, now our dedicated WordPress platform of choice, simply the Enterprise solution for WordPress with as much value for IT (risk mitigation being one massive factor) as for Marketing (time to market and integrating marketing tech easily).
If you've got a custom application, maybe a Sitecore site, or a Kentico site or something else chances are you've probably got some WordPress stuff floating around in your business too. With JAM multi-stack support, there is one place you can now bring the lot.
Have it hosted, secured, supported 24x7x365 INCLUDING the custom application stuff that worries you the most. The latter being really critical to your results but the piece hosting companies and most agencies alike just don't, won't or can't touch.
WP Engine has grown rapidly in the last few months and its first annual Summit here in Australia was testament this with a packed room from morning till evening. 
A few of our own highlights;
 Google talks our language
 Richard Hall, Mobile Solutions Consultant at Google gave us the low down on 'budgeting for performance' and making sure the performance of your site is a key concern in digital teams minds from the get go.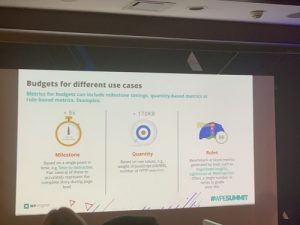 Throughout the conference the ever shrinking "8 second attention span of Gen Z" was repeatedly spoken about and that made this talk even more prominent [if you're Gen Z, congratulations on making it this far].
 Richard talked about using "performance budgets" in the design, iteration and ongoing management of digital assets. 
In essence, setting performance metric based quotas or "budgets" from the outset, linked to business outcomes like revenue or conversions, to put ownership and accountability for performance into the hands of each individual with their hands on the asset, whether a CSS ninja building the thing or a content contributor.
Juan Garcia from WhiteGREY celebrated creating tension
Juan Garcia, National Head of Technology at WhiteGREY talked about the innovation that arises from the tension between creative and technical aspects of marketing, demonstrated in their ongoing work with a client we share in common, Volvo.
As Monica Cravotta, Director of Product Marketing, WP Engine commented, in today's world your CMO now has to be the Chief MarTec Officer, highlighting the important and distinct presence of technology for marketing and advertising teams. 
 Pro Surfer Mark Matthews asked us why and made us cry
 Undoubtedly the highlight of everyone's day was pro surfer Mark Matthew's presentation about overcoming fear and facing adversity head on. He discussed finding your 'why' and ended the day perfectly. He challenged us all to find our 'why' in order to succeed and we left feeling motivated, positive and ready for the future (if not a little teary!). 
The amount of people still around at the end of the conference was testament to the success of the day. All speakers approached their talks with humour and ease and this translated to a captivated audience. Overall it was a fantastic day and a special thanks to the whole WP Engine team and in particular Mark Randall, Jimmy Corbett and Helena Softley for inviting us to this event.