This month, we caught up with our CEO in Singapore, Freddie Heygate. Things are moving fast for our Singapore office, it's an exciting time as there are lots of projects in the pipeline. Here's what Freddie's been up to over the past few months…
What does an average day look like to you at the moment?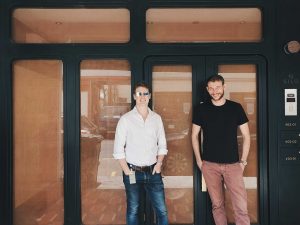 It's hard to say, no two days are the same at the moment. I'm out of the office having a lot of meetings so it's a busy time for us! Every morning I'll start by putting together a list of priorities for the day, discuss this with the team and then allocate resources where needed. Meanwhile, our 24/7 support team are monitoring applications for our Europe based clients whilst they're asleep.
I'll spend some time catching up with clients over A LOT of coffee, and will probably have a couple of proposals to write too. A big part of what we're doing now is getting our name out there so I'll spend some time attending conferences and events, then writing up marketing material around that.
Around 3pm my team and I will grab a coffee and have a daily catch up about marketing, projects and new technologies. We like to make sure that all of us are across all aspects of the business and get everyone's view on things.
No day is ever the same, I'm constantly meeting new agencies and brands and working on new projects, it's a really exciting time for us!
So, apart from working hard at JAM what do you spend your days doing?
My wife describes me as a serial hobbyist and I can see why. When I have time, you'll either find me brewing beer, restoring a piece of furniture, cooking up a storm or motorbiking across a country. I like to keep busy, I'm not the lie on the beach kind of guy, too ginger for that!
What is your favourite thing about working at JAM?
For me, it's about how much great tech we get exposed to at JAM. We're in such a unique position:  offering both 24/7 application and infrastructure support, we ultimately get to see so many different ways in which digital projects are delivered; both through the eyes of our agency partners, and the clients. I've delivered digital projects the majority of my career and naturally due to the nature of the beast you end up delivering applications utilising the resources and capability in the business at that point in time, so you don't get to see the whole picture as much. At JAM we're not bound by a specific framework, application or stack,  we support the work of lots of great agencies, brands and technologies. We are not limited by one cloud technology but can work with the likes of AWS, Azure, Alibaba Cloud or Google Cloud and support multiple applications like Sitecore, Kentico or Umbraco – we work with all of these and many more. This, in turn, means we can have very open and honest conversations with our partners about what's best for them and who are the best partners to deliver it. We get exposed to a lot of projects so we learn a huge amount about what the latest trends and tech in the industry are.
What has been your most memorable highlight since starting JAM?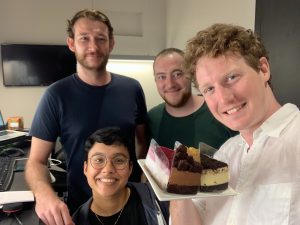 That one's easy. When we won our first client. It's a super exciting project for a pretty amazing client. We're working with 2 smart partners to deliver the work which we were able to refer business to. Everyone in the office was ecstatic at the win as the solution design was a real challenge that needed some very creative technical thinking.
What does the future look like for JAM Singapore?
JAM's birthday is just after the summer (October 1st) so we're thinking of throwing a party, keep your eyes peeled! We're also launching some really exciting products to our agency partners and will be appearing at some talks in the future. Overall, it's going to be a very busy and exciting period for us here at JAM Singapore!