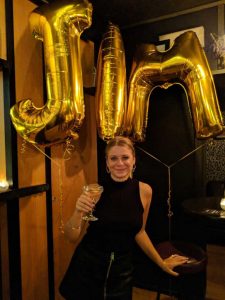 A month ago, I joined Just After Midnight in their Sydney office. I completed my studies last year in the UK and promptly moved to Australia in search of sunshine, to gain some invaluable experience in a new city and to learn a thing or two about technology. I began my journey in Melbourne and 7 months later I had moved to Sydney as JAM's newest recruit. Working for JAM has been an exciting learning experience from day one, having had little experience in start-up environments which fosters a dynamic and innovative way of working.  From completing internships in law firms, to spending 6 months in a corporate firm in Melbourne I was used to the corporate way of working. It's a structured hierarchy, where your manager has a senior manger who has a more senior manager who's managed by the most senior manager who then has a senior manager somewhere else in the world. I saw working for a corporate as a safe option, where advancement through the company was clear and simple and there was relatively little risk involved. All this changed when I started working for JAM in Australia. I was brought on to help out Kris our ANZ Founder and CEO who was working hard to put the Australian branch on the map. With only a few of us in the Sydney and Melbourne office it was as different from my corporate background as I could get. I've been with JAM for just over a month now and in that time, I've done so much – from learning about Managed Cloud to organising our Melbourne launch party.  Here's a few things you learn at a startup like JAM that you won't get anywhere else…
Intuition not instruction
In a start up there isn't a formal training programme, your training is on the job and you experience things that can't be learnt in a classroom. You're often asked to do things you've never done before, and are required to use your initiative to get the job done. You'll find yourself tackling a task for the first time, a daunting position that requires you to use your intuition and instinct. When it happens you just have to give it your best shot. Sometimes you'll find that there was probably an easier and quicker solution but the process becomes easier after the first time, second time and by the third you're flying. Since being at JAM I've learnt that working for a start up means you are on a continuous learning curve that never stops. Even your colleagues will still be learning things everyday. You'll learn to trust your intuition and enjoy being thrown new tasks and challenges. No day is the same and each one brings with it something new to learn.
It's down to you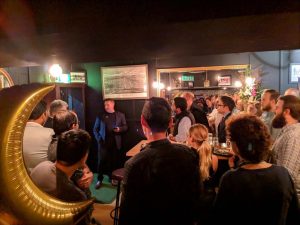 With the variety of tasks you get handed, nobody is going to be there every step of the way telling you how to do your job – they're all too busy! You're given an exceptional amount of freedom to get your work done however you want. This means the work needs to be done whatever your schedule is so you may end up working till 10pm one night if you've had a particularly busy day. With no-one reminding you what you have to do and when, you're completely the master of your own time. You decide the timeline and deadlines of when you need to complete everything. This level of flexibility is rarely found in bigger companies who have a tendency to micro-manage delivery of projects. At JAM you make the rules but you also have to make sure you stick to them and deliver at the end of the day.
Your job title is just that… a title
Working for a start-up means you're no longer a consultant – you're a consultant, marketer, HR, finance and customer support. Since working at JAM, the work I've been involved in stretches far beyond the typical role of a consultant and my title. You begin to realise that your title no longer defines what you do instead your work is defined by the business needs at the time, meaning you'll get involved in just about every aspect of the business at one point or another. It also means it doesn't define your relationship with other employees. Start-ups have a flat structure which means at JAM you'll be skyping the Technical Director in the UK whilst sat next to your co-founder in Australia. You'll be on a conference call with the Marketing Director and CEO straight after. Your contribution is valued regardless of your title.
Flexibility is key
I used to plan my days down to what time I would have a cup of tea and go to the bathroom. Working for JAM I still do this but rarely stick to my plan. Be prepared for anything – your day will rarely go as planned. You'll be thrown a new piece of work, you'll be asked to attend a meeting in an hour and your boss will encourage an impromptu coffee break. You have to be able to prioritise work as soon as it comes your way and be flexible enough to fit in urgent tasks as and when they arise. You learn quickly how to juggle 10 things at once and it means every day is different from the last.
One goal for all
Previously I spent my time focusing on what I could do to improve my own career. Every task I completed with an almost selfish willingness to further and better myself. However, at JAM your priorities change. Whilst personal goals are still important at a start-up you become less concerned with individual successes and promotions and more concerned with what you can personally do for the company to be successful as a whole. You start looking at work with a shared goal in mind and learn the real value of the word teamwork.
And finally, the most important and most valuable aspect of working for a start up…
Friendships form quickly
With three of us in JAM Australia and growing you form relationships with your colleagues quickly. You become much closer to every employee in the business, even those across the globe. There won't be a person in the company you haven't spoken to directly. You begin to see it more as a family than a business that you leave at 5pm and forget about until tomorrow – #JAMFAM. For me, we were heading out to drinks together in my first few days at the job and we start everyday with extended talks about how this week is going to be #carbfree – 3 hours later we'll be buying a slice of cake…