Real, human, 24/7 'eyes on' monitoring used to be an optional extra for many digital projects, but in 2018, for a myriad of reasons this is no longer the case – and there is really no reason why all support contracts and offerings these days aren't 24/7.
The death of the high street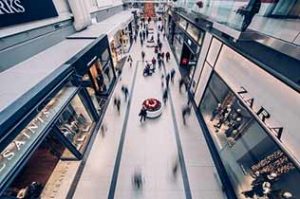 For the last decade the high street has been struggling and now global online shopping industry is worth an estimated $1.9 trillion (source: BBC). Websites are no longer complementary to the storefront.  What's more shops close, websites are always on and therefore website and application support should always be available to support that. You wouldn't leave a store unmanned so why leave a website unmanned?
Customer loyalty is fleeting
Companies also now know that for their customers loyalty is a fickle thing and that their competitors are simply a click of a mouse away.   If your site is down or applications aren't working, customers don't just move on instantly they can also take to social media to shame poorly performing businesses. This also brings reputation management and good customer services to the fore for any organisation, meaning that 24 hour diligence is required for every website and application in 2018.
Changes in the way digital agencies work
With software increasingly being bought on a service-based model, its a natural progression that agencies are now moving towards a more ongoing relationship with their clients, the market is moving away from call off contracts where an agency is called in for a specific task and the relationship is over when the project is done.  Theses changes mean agencies are working less on a project-based approach and now offer more of an agency-as-a-service model and therefore their need for Support Services has changed with it as these need to be more ongoing.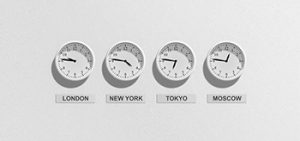 All business is International Business 
Unlike shops whereby the opening hours are defined by its location, websites and applications are expected to be always on.  Like we said before, a customer's loyalty is a click away from being lost or gained so if your site is down it's likely that a customer will immediately go to a competitor site.  Now, more than ever, there is no good time in a 24-hour period when your site can go down for maintenance etc.  
Technology doesn't stop
The advances in technology means that there is no reason why a website/application shouldn't have 100% uptime, so this has quite rightly become an expectation and to ensure proper management of the site or application this requires the complementary supporting services.
Monitoring software can't replace the human touch….yet
Monitoring software, such as OpsGenie etc, which includes for call routing exists and serves a purpose, however, these cannot replace the human touch and complexity of reasoning.   Most companies do not want their developers woken in the middle of the night because of a blip or anomaly. A support operator can investigate errors and assess the need to wake staff accordingly, meaning happy developers and peace of mind.
Outsourcing 24/7 Support
For the vast majority of agencies, system integrators and software providers  the setup and cost of running an around the clock operation, with support consultants, software developers and infrastructure experts on the bench 24/7 is impossible to justify without having to pass on exceptionally high prices to clients. Most have to make do with hardware support SLAs through hosting companies / managed service providers, office hour application support at best and sheer hope at worse.
Just After Midnight changes that. We help agencies, system integrators and other vendors provide a 5* support service. Out of hours monitoring, application and hardware level support, incident reporting and problem identification with the best SLAs in the market by people that understand the business. We turn agencies and system integrators into complete managed service providers, allowing them not to lose business to other suppliers whilst removing the risk and complication of multiple vendors.
This means agencies can provide an enhanced level of customer support to their clients and enjoy a lucrative new profit stream. Get in touch with us to learn more about how Just After Midnight can help.