Sydney Coliseum is a brand new theatre located in Western Sydney. The theatre sits in the new high-quality dining and entertainment destination West HQ, neighbouring with an exciting lineup of world-class food, entertainment, accommodation and leisure experiences.
Sydney Coliseum is a 2,000 seat theatre where major acts from around the world will perform including Tina Arena, Dame Edna, Sydney Philharmonia Choir and the Australian Ballet.
The challenge
Sydney Coliseum's digital assets are responsible for promoting all performances throughout the year, including all major artists and acts. The site allows users to buy tickets for these performances and therefore plays an essential role in supporting and driving revenue to the venue. Ensuring these tickets can be sold at all times is critical to Sydney Coliseum's reputation. In particular when a popular artist is announced through the media which will result in a high level of traffic to the site in the following period – whether that's in business hours, out of hours or at the weekend.
The solution
To accommodate for this, and to ensure Sydney Coliseum's revenue was protected, we provided them with a highly scalable, cost-effective, elastic hosting solution. The infrastructure scales according to demand, driving performance as and when they need it.
Our solution also involved containerization technology, leveraging on Kubernetes on AWS, meaning deployments were easier and more consistent, saving Sydney Coliseum time and money.
In addition, we were able to provide them with eyes on monitoring 24/7 365 days a year, including supporting the application and custom code. This service was not offered by other infrastructure providers they were considering.
Results
The site coped with a large volume of traffic during the press launch, performing phenomenally

Since launch the site has experienced 100% uptime and maintained a fast page load speed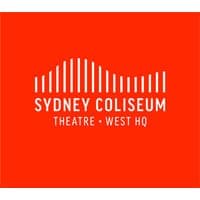 Thousands
protected in sales