The client
Kingspan is a building and insulation technology company, with an emphasis on energy conservation. Their website acts as a brochure informing visitors about Kingspan, projects, its commitment to net-zero energy, news, careers and more.
The challenge
Kingspan required out-of-hours application and infrastructure support for the site.
The site was built on Kentico version 11 using portal engine, with a staging and production environment, and contained 3 servers – two front end, one back end.
Supporting the site between the hours of 5:30pm and 9am meant we needed to liaise closely with both the Kingspan and their agency partner MMT Digital to become an extension of their own team. 
The solution
JAM worked closely with Kingspan, MMT Digital and the third parties involved to ensure we can seamlessly support the site outside of normal office hours. We spent time with each party to build a detailed 'run book' that contains the necessary background and technical information required for us to be able to support the system independently.  Some of the JAM team had worked with Kingspan in the past and so knew the application well. This put us in an ideal position to work alongside their team to provide support for the site. Our Kentico experts were quickly able to familiarise themselves with the Kingspan application and infrastructure, understanding the potential issues that might arise so they could be quickly mitigated if they occurred during our support hours.
We also set up a joint Slack channel so that we could handover any issues quickly and efficiently from our support hours to their office hours and vice versa. We now have an excellent relationship with all the teams involved.
Results
99.8% uptime on the site since launching

Seamless integration of all the teams involved

Our out-of-hours support offering means that the agency team are able to relax at the end of the day, knowing that JAM have 'eyes on' their application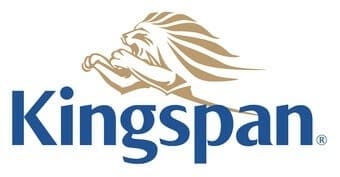 €4.4 billion
revenue protected