The client
FortyTwo (formerly Beds.sg) is the most popular online home furnishing, decor and lifestyle shopping site in Singapore, with a catalogue of over 20,000 items.
The website is extremely popular within Singapore, receiving more than 600,000 visits a month.
The challenge
The fortytwo.sg website was being hosted in a legacy datacentre resulting in poor performance, and recurring infrastructure issues and did not offer any support to get the business back up and running when required.
As a result, the hosting solution was impacting customers and resulting in a loss of revenue and reputation.
FortyTwo sought out Just After Midnight to help them migrate their Magento eCommerce application to a brand new AWS infrastructure. They wanted to enhance the online stores' overall service reliability, which would improve customer experience.
The solution
Migration
The first step was to migrate the fortytwo.sg site to AWS. We began with discovery, arguably the most important step of any migration to ensure we have a comprehensive understanding of the FortyTwo environment, minimising risk and potential disruption. In parallel, we identified the team's critical needs so that we could ensure the new AWS hosting solution would meet each one.
We then architected a cloud solution within AWS and talked them through how the migration would work step by step. We implemented a DR strategy that includes database replication, failovers and backups and introduced cutting-edge technologies to be able to deploy new software automatically reducing the need for manual deployments.
We began the migration with the UAT environment, and then load-tested this within AWS. Due to the best-of-breed AWS hardware we are able to take advantage of, the new and improved performance was far superior to that of their old provider, and we knew this would be a successful switch. The migration to Prod was then completed overnight to reduce any impact on the customer. This was completed successfully, with any kinks being dealt with immediately by our team.
Support
Due to the successful migration to AWS, the new site was pushed live within a day. Our 24/7 infrastructure support means the client is reassured that any issues are picked up within our agreed SLA of 15 minutes and resolved within 4 hours.
As well as incident resolution, our global team of AWS-certified engineers take care of all migration required on the specialist hosting solution we designed and built. This includes regular patching of the UAT and Prod environments.
Our next step is to launch an application modernisation journey for FortyTwo, upgrading their existing legacy application in the next couple of months. The AWS Startup team in Singapore have been invaluable in their assistance with this project and continues to support the future transformation plans as we optimise FortyTwo further.
Results
Migrating to AWS has enhanced the performance of the site, and improved the overall customer experience – protecting revenue, and the reputation of the FortyTwo brand

Improved page load time

The client is thrilled with the results, scoring us a 10 on the AWS APN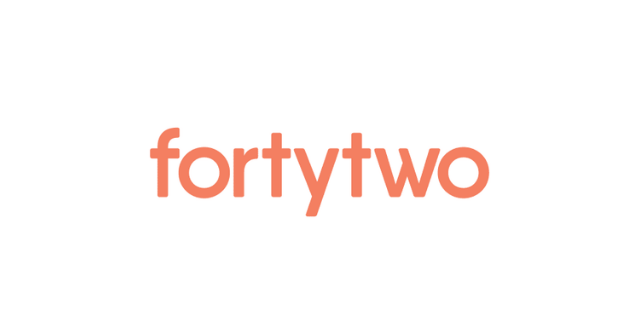 600,000
monthly visits to the website
10/10
AWS APN score from the client
Partnering with Just After Midnight is one of the best decisions we've made. They are extremely competent and their support levels are second to none. The team has an excellent attitude, and will often point out issues before we see them. We look forward to working with Just After Midnight on many other projects to come.