Let us introduce ourselves
Hi there, we're Just After Midnight. We partner with digital agencies to support their clients. Whatever the issue, whatever the time of day, Just After Midnight are there, supporting your websites and applications 24/7.
We provide 24/7 support across the entire stack, as well as managed cloud. Our developers are experts in all the major CMS platforms and can help with both application and infrastructure issues, meaning you'll never be left in the dark.
We have teams based across the world, in Europe, Asia, Australia and the US. So you can trust us to look after your critical websites and applications while your team sleeps!
We're thrilled to be sponsors of Street Agency's webinar series 'The New World of New Biz' and their podcast 'Word on the Street' and are offering subscribers an exclusive deal.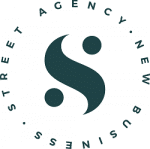 An exclusive Christmas offer for Street listeners
Join our Partner Programme under no obligation – no hidden strings, and absolutely no fees. What's more, when you start a new project with us, we'll give you your first month of our services completely free!
Over 90 agencies globally have already become JAM partners, and are benefiting from our services as well as the exclusive benefits and discounts offered by our partner program. So what are you waiting for? Find out more and sign up now!
Benefits of the partner programme
Referrals

Access to referrals back to you when we're asked for services that are your gig and not ours.

10% discount just for starters

We offer an immediate 10% discount on new services to our partners once they join. Work your way to Elite partnership level and get even more.

Visibility and marketing

From the simple SEO benefits of being listed on one an-others website to sharing the industry stage in talks and events.

Instant Networking

Become a JAM partner and join a community of the best agencies around. Network, share ideas and even collaborate on opportunities.

Enhance your product

Your offering to clients will stand out from the crowd with JAM by your side, providing instant reassurance.

Branding

As a JAM partner, you'll be able to use our credentials and branding on your site and proposals.
What happens next?
Step one

Once you've sent us the details of your agency, we'll get in touch asking for your logo and agency details so we can put you on our website's agency partner page

Step two

We'll send you a partner pack, including your partner badge, a partner guide and sales aid, so you can let everyone know you're partnered with us!

Step three

After you register your first project with us, we'll deduct cost of the first month - an exclusive benefit for Street agency subscribers

Step four

We will also give you a 10% discount on the rest of the contract, a further benefit of becoming a JAM Partner
The first month of service refers to the first month of Just After Midnight's 24/7 support and/or managed cloud service fees, for contracts of 12 months or more. It excludes set-up fees and any additional fees related to cloud monthly costs. This offer is valid up to Monday 23rd November 2020.